Riverton Roofer
---
Call Today for a Free Estimate

Residential Roofing

Commercial Roofing

Siding Services

Window Services

Gutter Services

Roof Repair
Roofers in Riverton NJ 08031
---
Address
Fletcher Brothers Roofing
2819 Haddonfield Rd
Pennsauken Township, NJ 08110
Camden County Phone:
(856) 667-3933
Burlington County Phone:
(856) 235-4754
Roofers Servicing Riverton NJ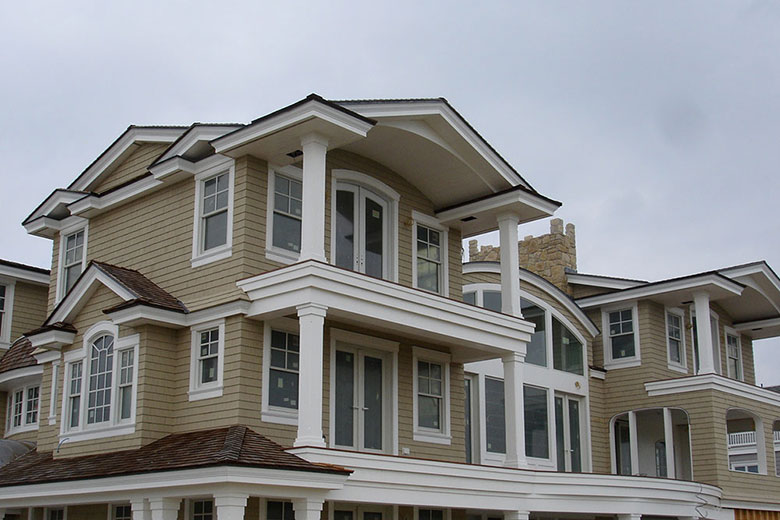 Fletcher Brothers Roofing & Siding has been serving South Jersey since 1977. Our team of roofing contractors have the experience to provide the best roofing services in the Riverton NJ area. At Fletcher Brothers, our GAF-authorized roofers are licensed and insured to provide both residential roof repairs and commercial roof replacements. In addition, our customer service trumps all others; the roofers at Fletcher Brothers Roofing & Siding will treat you with the respect you deserve throughout the duration of our time working together.
In cases of emergency roof repairs, please contact Fletcher Brothers Roofing as soon as possible! When you find yourself with a leaking roof in Riverton NJ, don't wait to call in a professional roofer. Repairing a leaking roof cannot wait as it will lead to more damages from the moisture. This could even lead to damage in the structural integrity of your home if left untreated. If you've ever thought your roof may be damaged, call Fletcher Brother Roofing today! We will be happy to send an experienced roofer over to perform a roof inspection and discuss whether you are in need of roof repairs or a roof replacement.
Residential Roofers
The roof and shingles on your home are more than just a decoration. They provide safety for your family and possessions from the wind and rain that annually hits the Riverton NJ area. If you find that you can notice obvious signs of damage on your roof such as missing or curling shingles, give Fletcher Brothers Roofing a call. Our residential roofers will respond in a timely manner to address your roof damages. When you meet with any of our professional roofing contractors, you can trust that the needs of your home will be discussed before application and that you will receive high quality roof maintenance that will last.
Whether you're in need of a small shingle repair or a new roof installation, you can rest assured that our roofers have the experience and training necessary to complete any job. Unlike most roofing companies in the Riverton NJ area, the roofers at Fletcher Brothers Roofing & Siding won't try to sell you products and services you do not need. If the damages to your home only require a few roof repairs, you will not have to worry about our roofing specialists trying to pressure you into the sale of a new roof. Call Fletcher Brothers Roofing & Siding today to receive a free estimate!
Commercial Roofers
Fletcher Brothers Roofing is an expert on installing both pitched and flat roofing systems available to the residents of Riverton NJ. Our professional commercial roofers know that roof repairs and roof replacements can be quite the disruption to a place of business. We take extra care to work around your building's schedule to provide as little disruption as possible. Additionally, you can rest assured knowing that any and all debris will be cleared in order to minimize all forms of disruption throughout the construction of our roofing project.
Are you currently in the process of building a new commercial property in the Riverton NJ area? Call Fletcher Brothers Roofing & Siding today to have our dependable and experienced roofing contractors assist in the construction of your new building. We will not only offer our roofing company's workmanship, but also years of experience and expertise; our team will meet with you to discuss the best options available for your roof installation project. Not only will we consider your budget, but we will also discuss the benefits to each commercial roofing system including energy efficiency and "cool roof" systems.
Roofing, Siding & Other Services:
Roof Replacement
Roof Repairs
Historic Restorations
Siding Installation
Siding Repairs
Cedar Shingles & Shakes
Gutter Installation
Replacement Windows
Slate & Asbestos Repair
Porch Installations
If you are in need of a Riverton roofer to assist your with repairs for your home or commercial building, or are searching for Riverton roofers in Riverton NJ 08076, call (856) 667-3933 today or complete our contact form here.
Need Help With Your Roof?